What You Need to Look Out for as a Rental Property Landlord in Livermore – Fraud Avoidance Tips
07-20-2016
Ken
Avoiding Rental Fraud
09-12-2016
To avoid fraud and frustration, you need to be careful when you have your own home listed for rent. Today, we're talking about some situations that landlords can find themselves in, and what to do if you're the victim of fraud.
Fraud Before and During a Tenancy
Most of you are probably aware that people will lie and say they don't smoke when they do. Or, they have a pet and they said they didn't. You have to check the backgrounds of your applicants carefully to make sure you know who they really are. This will help you keep fraud to a minimum and even totally eliminate it. Other types of fraud can affect you during the tenancy. Your renters can add more occupants after moving in, and that's going to cause additional wear on your property. But that type of fraud is easy to deal with.
Fraud and Vacant Properties
While you have a house for rent, people will look for ways to make money off your vacant house. One way they do that is by advertising your house as their own for a lot less rent than you are asking. Then they will send out applications to people who contact them and encourage these people to drive by the home. They'll tell a story about being from out of town and unable to meet there to show the home in person. They will collect money from those potential tenants and tell them it's okay to move in. They might even send a locksmith over to the house to let them in, and when you get to your own property, you'll see that there are occupants in it that you did not authorize. You want to guard against this.
Avoid Handing Over Your House Keys
You also have to be careful about people getting into your house and pretending they live there. You might give someone a key and tell them to go take a look at the property. When you don't get that key back and you go to the property, you could find those people in the house pretending to live there. Calling the police is a good idea in a situation like this, but those individuals will claim they live at the house, and it will be a time consuming process to get them out. You should take all necessary steps to prevent this from happening. For example, never hand out the key to your property to someone you don't know and haven't screened.
Protect Against Break-Ins
People can also break into a house. You might catch them inside of the property or notice that things have been taken. You'll call the police or make a citizen's arrest and the police can write a citation. However, in Alameda County, the district attorney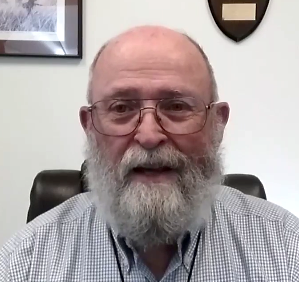 never prosecutes these cases. So you'll get the criminals out of your house and charge them with a break in, but that may be as far as it goes.
As a landlord, stay on top of these factors so you don't have problems that become horror stories. We often have property owners begging us for help when something like this happens. We are always able to help, but avoiding these situations is much better.
If you have any questions, please contact us at AVR Properties.
Property Management Blog
Investment Property in an HOA
What if My Livermore Rental Property Has Lead-Based Paint?
What is Disparate Impact and How Does it Affect Me as a Rental Property Owner
How Legalization of Marijuana Affects Rental Property Owners
Rental Property ROI
Avoiding Rental Fraud
The Eviction Process in Livermore – Expert Advice from a Property Manager
Occupancy & Fair Housing Laws Landlords in Livermore Must Know
Rental Properties Repairs and Maintenance | What Alameda County Landlords and Owners Need to Know
Important Information about Purchasing Investment Property in an HOA | Livermore Property Management Advice
What You Need to Know About Tenants – Livermore Property Management Tips for Landlords
Ken Bradley
ken Bradley
Ken