What Insurance is Required as a Landlord for Your Livermore Rental Property?
04-11-2017
Ken
04-11-2017
Most people realize that insurance is important, but you may not realize the type of insurance you need as a landlord or the amount that's required. Today, we are talking about rental property insurance in Livermore.
Switching from Homeowner's Insurance to Landlord Insurance
A lot of people have lived in a home and have homeowner's insurance on the property, but they don't think of changing it when they begin renting that property out. A homeowner's insurance policy covers a little liability but it also insures your contents, such as clothing and appliances. It's not the appropriate insurance for a landlord. Your insurance company can provide a landlord policy, which will probably cost around the same as your homeowner's insurance. This type of policy does not cover the belongings inside the house because those things belong to the tenants and they need to insure their own items. You do get a lot more liability coverage, which is extremely important. You need to insure the value of your house so if there's a major loss, it's covered. Some people buy earthquake insurance, and others don't. In the valley, not too many people have flood insurance, but there are some areas where it might be appropriate. You need to be insured to the point that you can sleep well at night.
Extra Liability Coverage
In addition to your normal insurance policy, we recommend an umbrella policy which provides excess liability coverage of $1 million. This doesn't cost very much, probably less than $400 a year, and it can cover you if something catastrophic happens.
Property Management Livermore: Additional Insured
Naming the property manager as an additional insured is often overlooked but important. You're not insuring your property manager; we insure ourselves. You're simply insuring your home. However, any legal action involving your property will likely involve your property manager. With insurance, you'll be taken care of. Without insurance, legal costs could include a $5,000 retainer and other fees that will mount up. As the owner of the property, you'd be responsible for those legal fees. So, making sure your insurance covers your property manager is important. You can also get reimbursed for eviction expenses and bed bug remediation. You can have your appliances covered so if they break, they're repaired or replaced. If your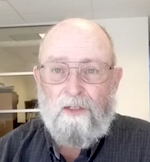 service line for water fails, some policies will cover that. Some cover sewage drains. Some policies also have coverage for extended loss of rental income and cover fair housing claims.
You need to have the basic insurance and you need to have your property manager named as an additional insured on those policies.
If you have any real estate questions or you'd like to talk more about Livermore property management, please contact us at AVR Properties.
Property Management Blog
Investment Property in an HOA
What if My Livermore Rental Property Has Lead-Based Paint?
What is Disparate Impact and How Does it Affect Me as a Rental Property Owner
How Legalization of Marijuana Affects Rental Property Owners
Rental Property ROI
Avoiding Rental Fraud
The Eviction Process in Livermore – Expert Advice from a Property Manager
Occupancy & Fair Housing Laws Landlords in Livermore Must Know
Rental Properties Repairs and Maintenance | What Alameda County Landlords and Owners Need to Know
Important Information about Purchasing Investment Property in an HOA | Livermore Property Management Advice
What You Need to Know About Tenants – Livermore Property Management Tips for Landlords
Ken Bradley
ken Bradley
Ken