The Benefits of Working with AVR Properties in Livermore, CA
07-13-2016
Ken
09-12-2016
At AVR Properties, we provide property management for rental properties in Livermore, California and the surrounding areas. Our focus is on single family homes and duplexes; we don't work with apartment buildings or commercial rentals.
Livermore Property Management
While telling you about the benefits of working with AVR Properties, we are outside of the Carnegie building here in downtown Livermore. It's the home of the Historical Society as well as the Livermore Arts Association. Admission is free, and this part of town demonstrates why investing in Livermore is such a great idea. The quality of life is outstanding, and there are excellent opportunities for investment, as well as a large pool of qualified tenants.
Experience and Knowledge
We have been in business for over three decades managing rental homes. We invest our time and resources taking care of properties, preserving the value of your investment, and maximizing the return you earn on that investment. We do know the laws, including landlord tenant laws, housing regulations, and everything that's necessary and appropriate for successfully managing a rental property. As a team, we are constantly educating ourselves and becoming up to date on any changes in the law or in property management best practices.
Transparent Fee Structure
When you work with AVR Properties, you don't have to worry about confusing expenses or paying for extra services. Our fee structure is easy to understand, and our services are all inclusive. We don't have extra charges that you might find with other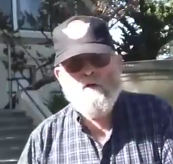 Livermore property management companies. There is no charge for finding you a qualified tenant. We don't add service charges when your home needs repair work or maintenance. In fact, if you're not getting paid, we're not getting paid.
If you have any questions about the property management services we provide, please contact us at AVR Properties. We'd be happy to talk to you about rental properties in Livermore.
Property Management Blog
Investment Property in an HOA
What if My Livermore Rental Property Has Lead-Based Paint?
What is Disparate Impact and How Does it Affect Me as a Rental Property Owner
How Legalization of Marijuana Affects Rental Property Owners
Rental Property ROI
Avoiding Rental Fraud
The Eviction Process in Livermore – Expert Advice from a Property Manager
Occupancy & Fair Housing Laws Landlords in Livermore Must Know
Rental Properties Repairs and Maintenance | What Alameda County Landlords and Owners Need to Know
Important Information about Purchasing Investment Property in an HOA | Livermore Property Management Advice
What You Need to Know About Tenants – Livermore Property Management Tips for Landlords
Ken Bradley
ken Bradley
Ken