Tenant Screening Tips for Livermore Rental Investors – Professional Property Management
07-06-2016
Ken
09-12-2016
Frequently when an owner comes in to interview our property management company, they will ask how we process the applications. It's an important question, and you want to make sure that your property manager is doing a thorough job of screening tenants.
Collect a Completed Application
We begin the screening process by requiring that anyone interested in one of our properties fill out a complete application. We ask a few important questions; such as do you smoke? None of our properties allow smoking. We also ask if the applicant has pets. Some of our properties are not pet friendly, so we want to make sure we can place the tenant in the home that he or she wants.
Check Employment and Landlord References
Our application also asks where the applicant lives now and where they work. We ask for contact information for the current landlord or property manager, as well as the previous landlord or manager. It's important to verify the tenancy and the employer. Then, you have to take some extra steps and make sure you were talking to the right people. There is a lot of fraud out there, and you want to make sure you're talking with real landlords and employers, and not just friends of the applicant. If there's a spot on an application that isn't completed, there's probably a reason that applicant doesn't want you to know something. Dishonest applicants might forget prior tenancies or give you incorrect dates.
Separate Good Prospective Tenants from Bad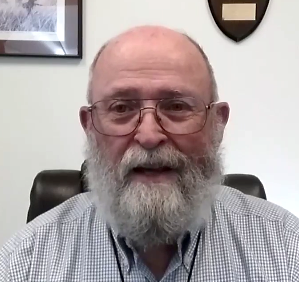 Once you have taken the time to thoroughly process your application, you will know whether you have a good prospect who has the potential to be a good tenant, and not a tenant from hell. We'll talk more about tenants from hell in a future blog. A good screening process will ensure you aren't stuck with bad tenants who cause problems.
If you have any questions about tenant screening and how to evaluate applications, please contact us at AVR Properties.
Property Management Blog
Investment Property in an HOA
What if My Livermore Rental Property Has Lead-Based Paint?
What is Disparate Impact and How Does it Affect Me as a Rental Property Owner
How Legalization of Marijuana Affects Rental Property Owners
Rental Property ROI
Avoiding Rental Fraud
The Eviction Process in Livermore – Expert Advice from a Property Manager
Occupancy & Fair Housing Laws Landlords in Livermore Must Know
Rental Properties Repairs and Maintenance | What Alameda County Landlords and Owners Need to Know
Important Information about Purchasing Investment Property in an HOA | Livermore Property Management Advice
What You Need to Know About Tenants – Livermore Property Management Tips for Landlords
Ken Bradley
ken Bradley
Ken