Limited English Proficiency in Property Management in Livermore – What You Need to Know About LEP Rules
05-03-2017
Ken Bradley
Property Management Blog
05-03-2017
Just when you think they can't come up with another protected class, the federal government has done it again. The last protected class we told you about was convicted felons who served their time, and it's illegal to discriminate against them. Now, there's a new class of people against whom you cannot discriminate when it comes to Livermore rental property.
Potential Tenants with Limited English Proficiency
The new term you need to be aware of is LEP, which stands for Limited English Proficiency. If you turn someone down because they are speaking a different language and don't speak English very well, you are at risk of being prosecuted for discrimination by the federal government. You're probably already familiar with the fair housing laws in Livermore, and now you need to be aware of this rule as well.
Using Reasonable Translations
If there is any reasonable translation available, you're required to use it. In California, if you communicate in another language such as Spanish, Japanese, Chinese, or Tagalog, you are required to provide all the documents for your rental properties in that same language. Some people might not want to try and speak a foreign language in their offices because they don't have the ability to do all the foreign language contracts. But the federal government says that's no excuse, and they will frown upon landlords who use that as a reason for not negotiating with the LEP people.
Property Management Livermore
At AVR Properties, we do have a fairly good mastery of English, and we don't know any other languages. So, if someone is coming in with a different language, we ask them to bring a translator who is an adult and can translate appropriately, read the contracts, which are in English, and answer any questions. If they still don't understand, we will work with the translator in trying to come up with a complete understanding of what we expect and what they should expect from us.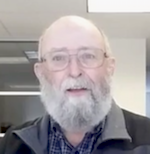 So the new discrimination class is LEP, and you need to prepare for that as a landlord.
I wonder what they'll come up with next.
If you have any questions about this issue or anything pertaining to Livermore property management, please contact us at AVR Properties.
Property Management Blog
Investment Property in an HOA
What if My Livermore Rental Property Has Lead-Based Paint?
What is Disparate Impact and How Does it Affect Me as a Rental Property Owner
How Legalization of Marijuana Affects Rental Property Owners
Rental Property ROI
Avoiding Rental Fraud
The Eviction Process in Livermore – Expert Advice from a Property Manager
Occupancy & Fair Housing Laws Landlords in Livermore Must Know
Rental Properties Repairs and Maintenance | What Alameda County Landlords and Owners Need to Know
Important Information about Purchasing Investment Property in an HOA | Livermore Property Management Advice
What You Need to Know About Tenants – Livermore Property Management Tips for Landlords
Ken Bradley
ken Bradley
Ken