How to Get the Highest ROI for Your Rental Property | Management Tips in Livermore, CA
07-26-2016
Ken
Rental Property ROI
09-12-2016
There are a number of ways to make money off of rental homes, and a Livermore property manager can help you maximize your return. Most people are familiar with appreciation, which is when the value of your property goes up because the market goes up. When new homes are selling for more and used homes are selling for more, then the eventual sale of your rental home brings you more money. The potential for profit is there, but you don't control appreciation. It depends on economy and the market. There are three other factors to consider when you're calculating how to increase the ROI on your investment.
Cash Flow
Cash flow describes the money coming, which you use to cover your expenses. Hopefully, you will earn enough that you still have some money left over every month. This is determined depending on the type of loan you have, the terms of that loan, the amount you borrow, and the rent that you earn from your property. These things are within your control. If you're turning your own home into a rental, your loan is already determined. So look at your cash flow and ensure you aren't negative.
Equity Build Up
Every month, your tenant helps pay your house off. You owe less on the property and own more of it. This is a great source of income. You don't get that income right away because it's built into the value of the house. When you sell it, you owe a lot less on it, or you own nothing at all, and you own it outright. That brings you extra income at the time of the sale.
Depreciate Rental Home
Depreciation for a single family home is over 27.5 years. You don't depreciate the land. You only depreciate the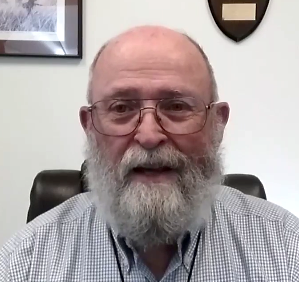 improvements to the property. But that's a substantial amount each year and you can take it off the revenue you earn when you're doing your taxes. That depreciation counts as a loss.
As an investor, you can earn money through appreciation, cash flow, equity build up, and depreciation. This gives you a dynamite package and allows you to make money in real estate.
If you have any questions about rental property in Livermore, California, please contact us at AVR Properties, and we'd be happy to help you.
Property Management Blog
Investment Property in an HOA
What if My Livermore Rental Property Has Lead-Based Paint?
What is Disparate Impact and How Does it Affect Me as a Rental Property Owner
How Legalization of Marijuana Affects Rental Property Owners
Rental Property ROI
Avoiding Rental Fraud
The Eviction Process in Livermore – Expert Advice from a Property Manager
Occupancy & Fair Housing Laws Landlords in Livermore Must Know
Rental Properties Repairs and Maintenance | What Alameda County Landlords and Owners Need to Know
Important Information about Purchasing Investment Property in an HOA | Livermore Property Management Advice
What You Need to Know About Tenants – Livermore Property Management Tips for Landlords
Ken Bradley
ken Bradley
Ken