How Legalization of Marijuana Affects Rental Property Owners – Livermore Management Education
01-18-2017
Ken
How Legalization of Marijuana Affects Rental Property Owners
01-18-2017
Recently, the state of California has enacted laws that legalize marijuana in private homes. People can use it there and they can legally grow up to six plants. It has to be in an enclosed space so the outside public cannot see that it's growing. Many landlords are asking us how this impacts their Livermore rental property, so today we are talking about the legalization of marijuana in California.
Cover Marijuana in Your Contract
All of your concerns as an owner are easily handled by making sure your contract deals with this issue. In your lease contract, you can ban smoking, which includes marijuana. That will prevent your property getting the smoke residue on the inside structure of your home. You can also ban the growing of marijuana so you don't have to deal with the moisture problems of water that's used with indoor agriculture. By prohibiting the growth of marijuana in your property, you also won't have to deal with the electrical equipment that they'll need to put in to have grow lights. Plus, you won't have people breaking in to try and steal the marijuana.
Federal Marijuana Laws
Cover this in your lease and make sure you are treating all your tenants equally. If a tenant or a prospective tenant has medicinal marijuana, you can still prohibit that as well, as long as you cover it in your contract. It remains to be seen how the courts will deal with this new marijuana law, and we'll be watching court cases and changes carefully.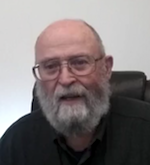 Remember that marijuana is still illegal on the federal level. As long as you include terminology in your contract, you will be covered. We'll update you when we know how the courts will move forward with this.
If you have questions about property management in Livermore or anything pertaining to the California marijuana laws, please contact us at AVR Properties.
Property Management Blog
Investment Property in an HOA
What if My Livermore Rental Property Has Lead-Based Paint?
What is Disparate Impact and How Does it Affect Me as a Rental Property Owner
How Legalization of Marijuana Affects Rental Property Owners
Rental Property ROI
Avoiding Rental Fraud
The Eviction Process in Livermore – Expert Advice from a Property Manager
Occupancy & Fair Housing Laws Landlords in Livermore Must Know
Rental Properties Repairs and Maintenance | What Alameda County Landlords and Owners Need to Know
Important Information about Purchasing Investment Property in an HOA | Livermore Property Management Advice
What You Need to Know About Tenants – Livermore Property Management Tips for Landlords
Ken Bradley
ken Bradley
Ken